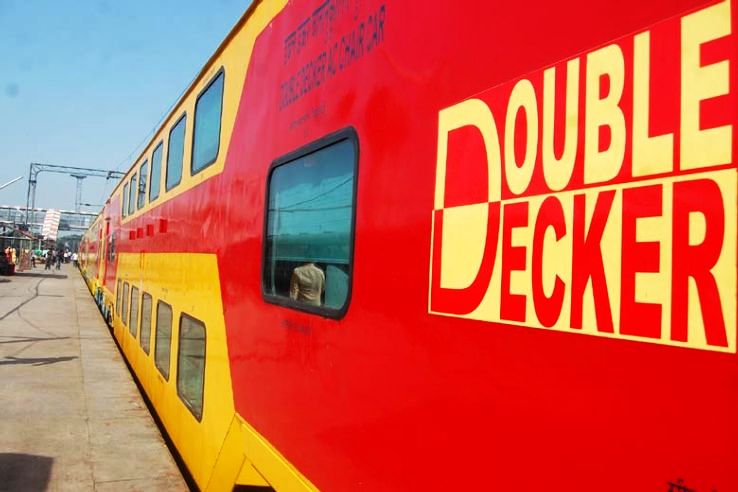 P.C :- Google
Train journeys, my eternal cause for excitement,
Would I then, miss a chance to ride on,
The Double Decker train?
The visuals in and out of the train,
A young mother of three kids,
Answering the curious question darted in from all sides,
An elderly couple glad of each other's strength and support,
A grandmother conjuring tricks and treat,
For her every hungry grandchild,
While a grandad trying to match up in a racing car game.
Hawkers synchronising with one another,
To sell their unique wares,
And satiate the hungry travelers.
As the huge transporter gracefully,
Changed tracks, like that of a ballet dancer,
Never missing a single beat or a step,
The scenes outside,
Changed from lush green fields of sugarcane,
To a kid eagerly waving his outstretched arms,
Perhaps waiting for the next locomotive,to repeat his feat,
A smile etched on his face.
Stopping at different stations,
Picking up new passengers,
While seeing off yet others,
The passenger next to me,
Oblivious to this hullabaloo,
As she dozed off and the train lugged forward,
From one station to the next.
I boarded the double decker,
And all that I had was a book for company,
I alight with myriad visuals,
Good enough to spin a tale of my own.
Somewhere,I hear the hoot of the train,
What am I waiting for?
Here I hop on, to create memories some more.